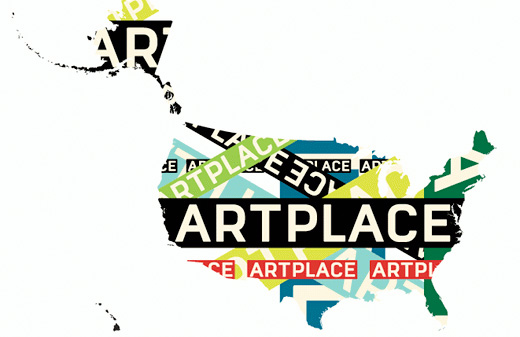 ideaXfactory is an installation space for Contemporary Art and ideaXploration. We endeavor to educate, entertain, connect diverse groups, explore exceptional ideas, and inspire that elusive creative genius within us all. We exhibit site-specific work, encourage the regeneration of the urban landscape through creativity, interaction and problem solving, and empower diverse people coming together to explore innovation in the arts.
With additional funding for creative placemaking provided by the National Endowment for the Arts, we can provide materials or incentive grants up to $500 per installation for emerging artists, established artists, and artist organizations to create and explore new ideas in their work.

ideaXfactory allows for a flexible installation phase that can last for up to a month or even longer if required, then a public opening that coincides with the First Friday art walk. The project should be installed on site in a timely manner, including removal and return of space or grounds to original condition.
Additional public openings and artist talks are encouraged. Installations that are collaborative, multidisciplinary or interactive for the public are encouraged. Your proposal should be well articulated and express a passion for the idea.
We are currently reviewing proposals to be considered for the summer and fall of 2016.   After we receive your proposal, you or your organization may be asked for more information or to visit the ideaXfactory to discuss the proposal. We also encourage you to become involved with current installations and other events (check our blog at http://ideaxfactory.com for more details.)
Download a drawing of the interior space at ideaXfactory here: ideaXfactory floorplan
Download a drawing of the ideaXfactory site here: ideaXfactory siteplan