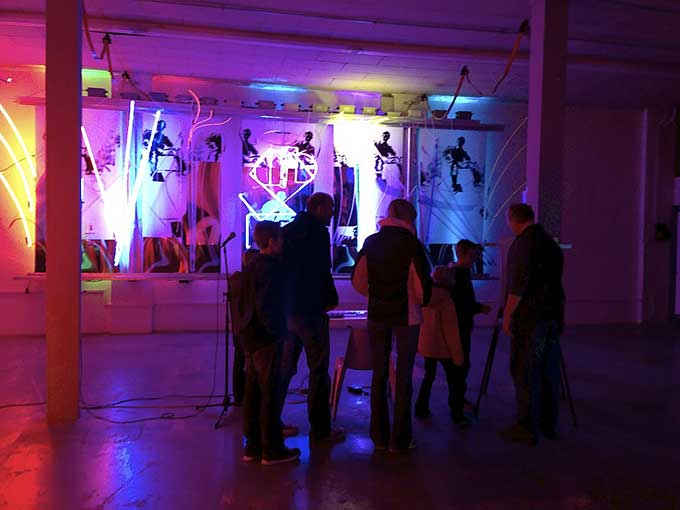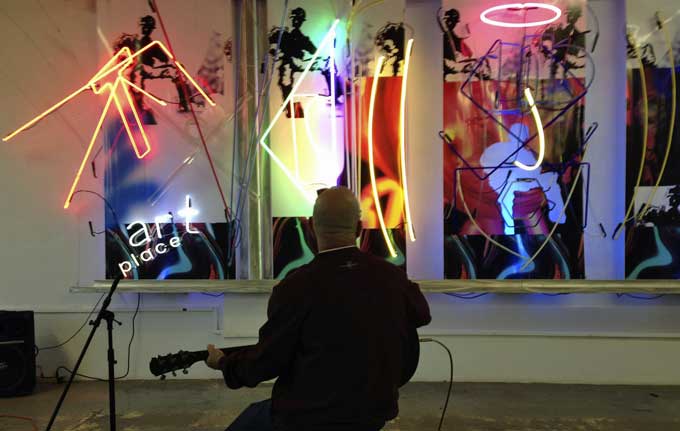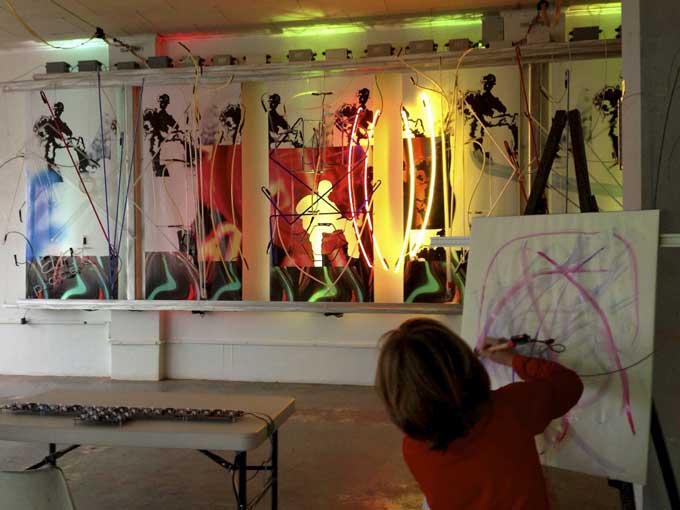 Imagine controlling a 27-foot wall of brightly-colored neon lights with a wave of the hand… or with a paintbrush, or a musical instrument!
Sound fun? It is… you can just watch, or join in to help make the wall come alive! Bring your favorite musical instrument, or learn how to turn a watercolor brush into a sonic instrument. You can paint using water, sound, light, and color pigment – all at once.
The next event will be Friday, June 7 – Artist Talk starting at 5:30 p.m. and the ideaXfactory will be open 5:30 to 10 p.m.
Impromptu performances are bound to happen as people interact with each other, and the wall of light responds to their actions and interactions.
22 bands of interactive light make up the Harmonic Wall. 10 bands are controlled by harmonic pitch, 7 by a wave of the hand, and 5 by the beat.
Art, public art, and performance art meet in combination with each contributing to this unique moment in time.
Harmonic Wall and Transient Constructions II by Russ RuBert