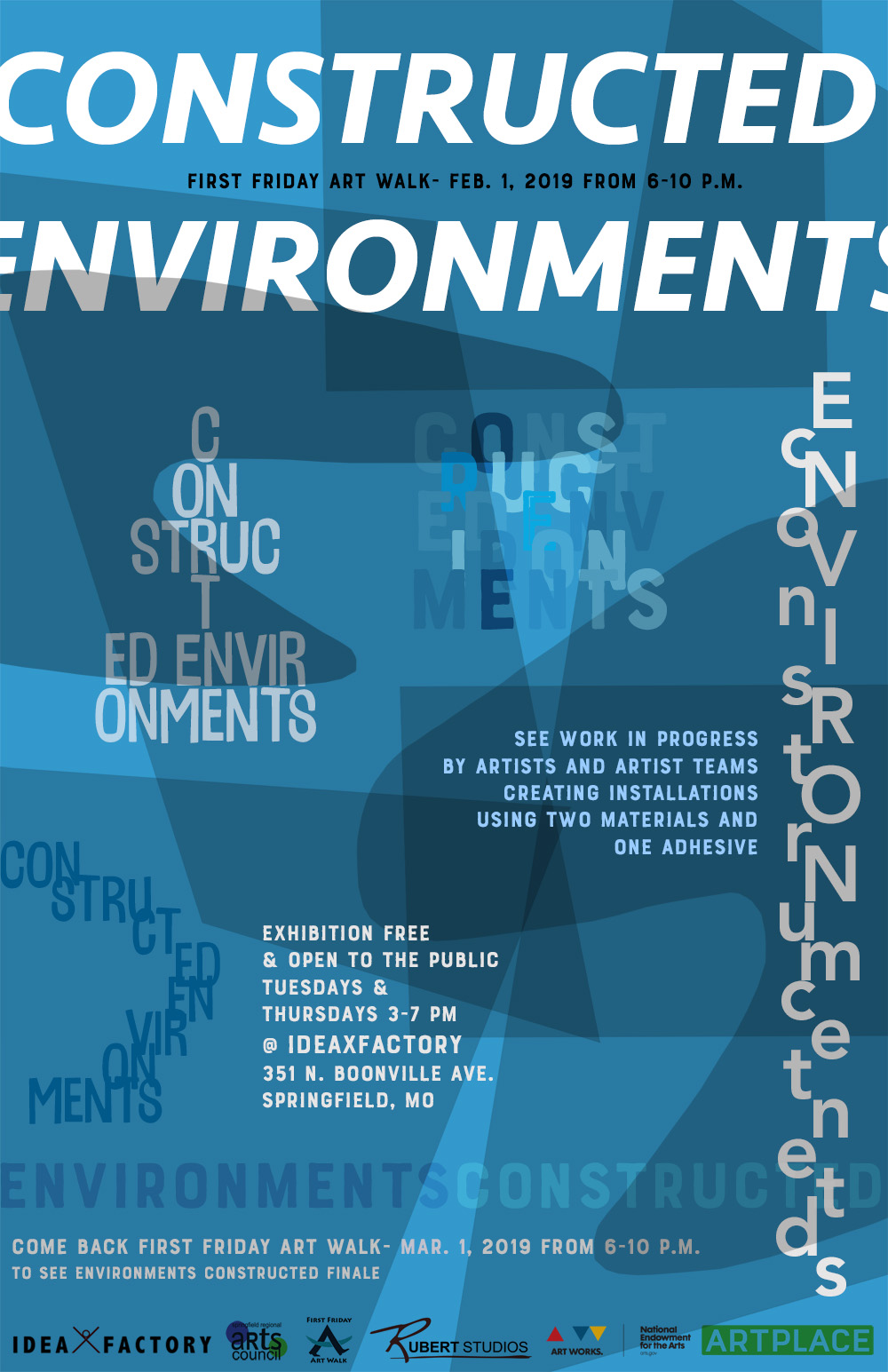 Constructed Environments will be a work-in-progress by over 20 artists to create a labyrinth of interconnecting passages though the interior of the ideaXfactory.
Artist will be designated a space and, given their choice of TWO commonly found materials and ONE adhesive, will create an environmental installation that connects to the adjoining artists' spaces.
Visit the ideaXfactory on First Friday Art Walk Feb. 1 from 6-10 p.m. to the see the beginning of this creative exploration process and meet the artists. Then return on First Friday on March 1st to explore the results.
Artists participating include MSU sculpture students and other independent professional artists.