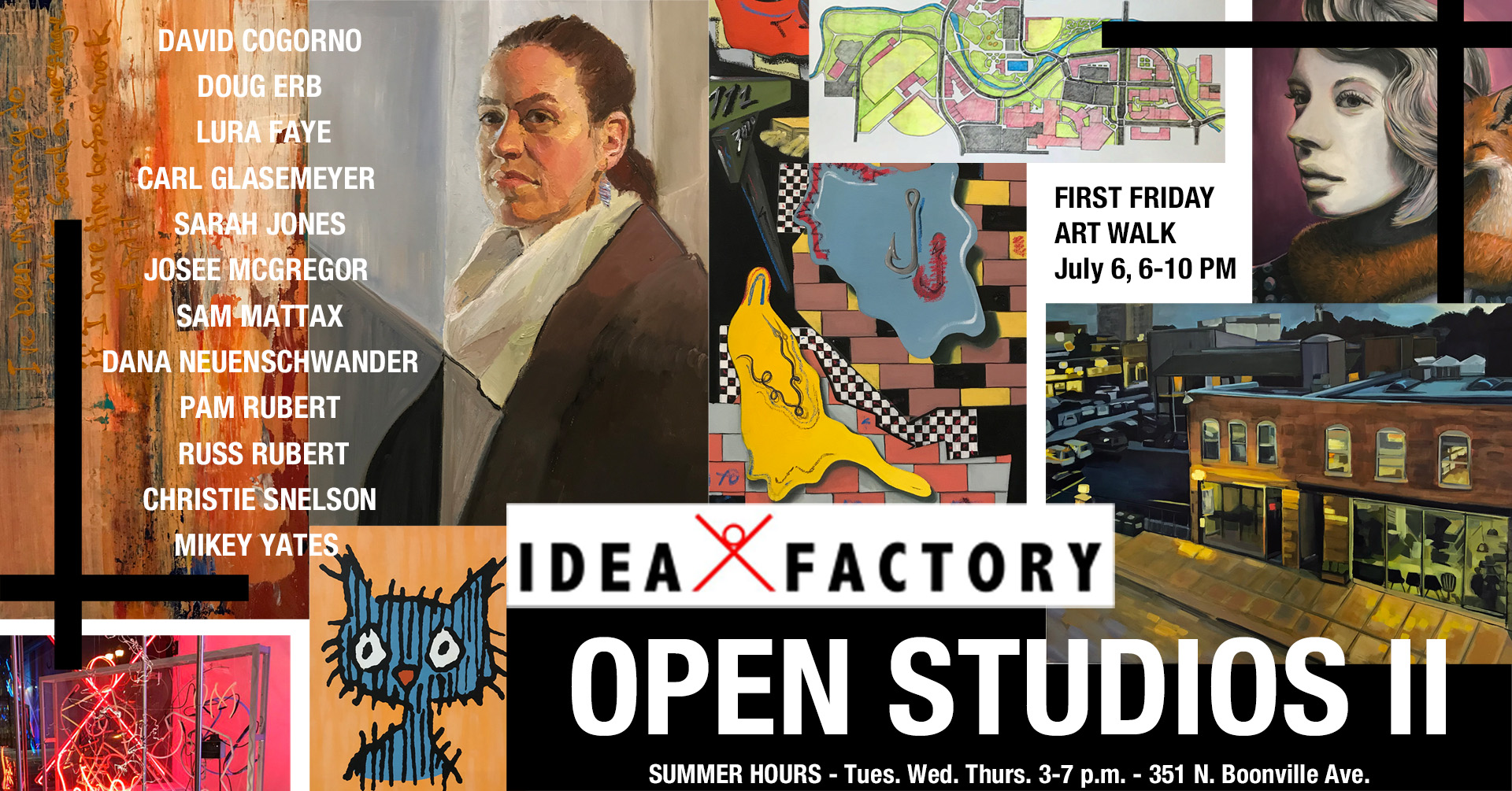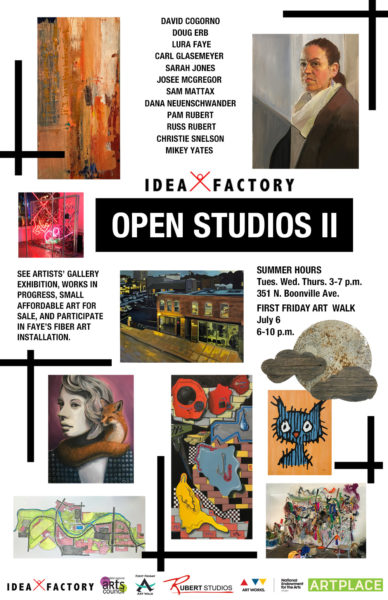 Join ideaXfactory's First Friday Art Walk reception on July 6 from 6-10 p.m. to see the gallery exhibition of artists working in painting, drawing, ceramics, fiber arts, paper-making, sculpture and mixed media featuring artists David Cogorno, Doug Erb, Lura Faye Cotton, Carl Glasemeyer. Sarah Jones, Josee McGregor, Sam Mattax, Peter Nielebock, Dana Campbell Neuenschwander, Pam RuBert, Russ RuBert, Christie Snelson, and Mikey Yates.
We are also pleased to have classical music at 7 p.m. by Allison Steiner Violin Studio!
There will be works of art in progress in the studio spaces of some artists and small affordable artworks for sale. Everyone can participate in art-making by contributing to Lura Faye's "Tapestry" art installation or making art in the DIY hands-on studio on the patio.
Also outside in the green gallery, Sculpture X-Games sculptures on the grass and the MSU student and faculty graffiti wall. It's all free and fun, so bring your friends or family for an indoor-outdoor evening of art!