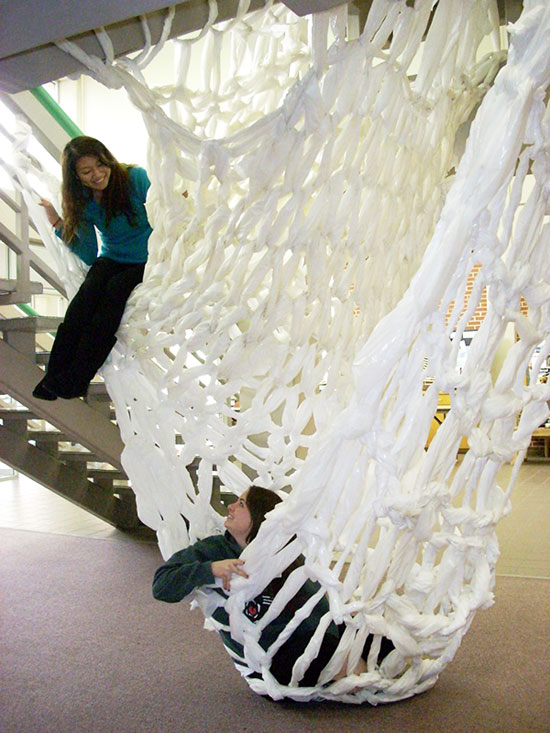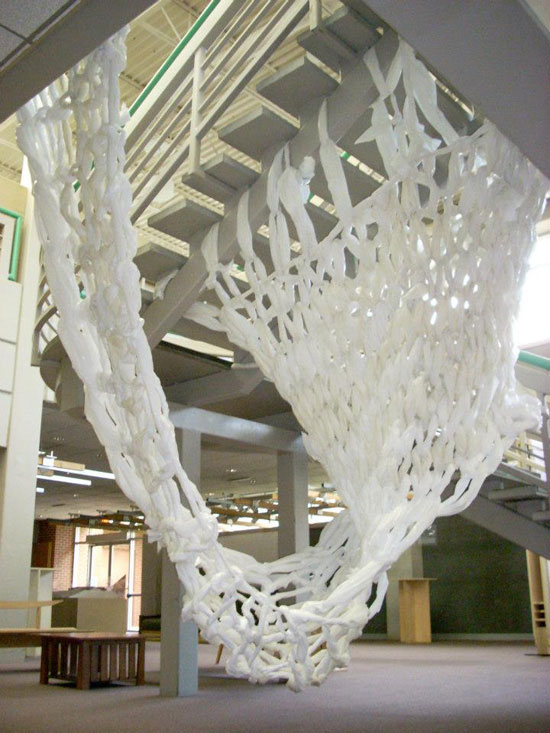 Art of Space will be knitting a gigantic interactive environment inside the ideaXfactory during the month of November, 2012.
Using plastic sheeting as a fiber, students and community members will weave segments of the fabric, first on large hand-made looms, then attach sections to the ceiling of the ideaXfactory.
The Drury University student group will begin knitting at 5 p.m. on Friday, November 2 during the First Friday Art Walk.  All members of the Drury and Springfield communities are invited to assist in the project.
Fabrication will continue after this Friday for two weekends on November 10-11 and November 17-18. Springfield residents are invited to participate in the ongoing project. The installation will be completed in time for the December 7th First Friday Art Walk, 2012, and will be open to the public.