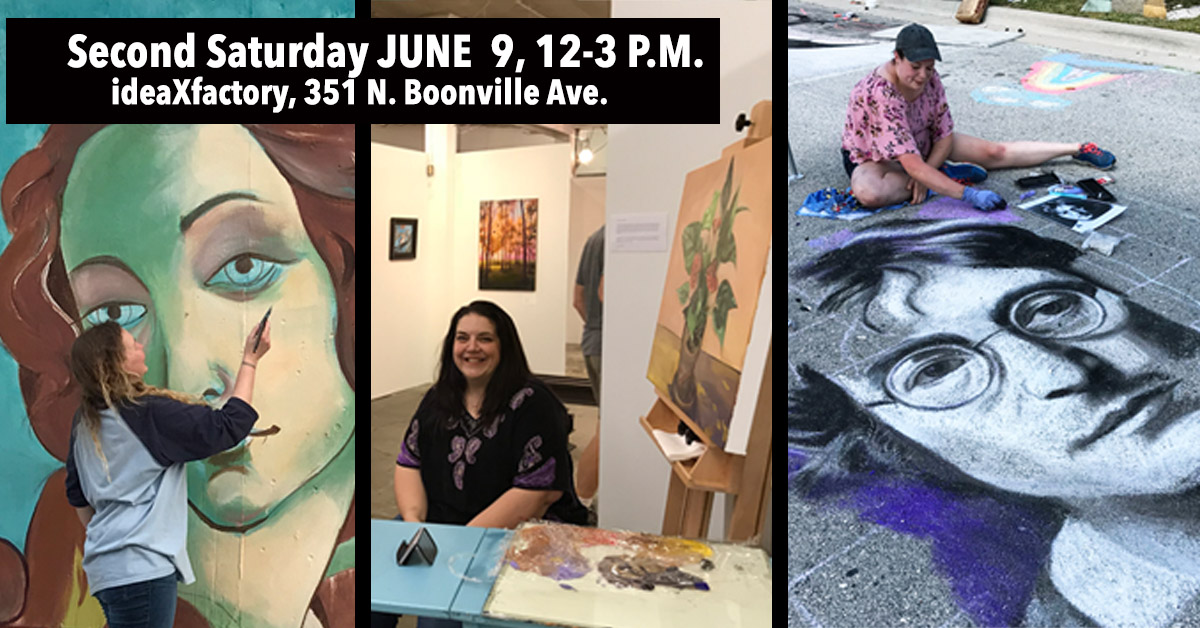 Come by the ideaXfactory during downtown Springfield's Second Saturday Art Walk. See Christie Snelson drawing a new chalk portrait on the outdoor patio of the ideaXfactory (guess who it will be?!) – See Sarah Jones beautiful new mural on our north side wall – watch Dana Campbell Neuenschwander easel painting inside!
Join in sidewalk chalk drawing and other DIY hands-on art, join Pam RuBert in some Urban Sketching, or just relax and enjoy the view – it's free and fun for all ages!
We have a new inside gallery show Open Studios II featuring work by David Cogorno, Doug Erb, Lura Faye Cotton, Carl Glasemeyer, Sarah Jones, Josee McGregor, Sam Mattax, Dana Neuenschwander, , Russ RuBert, Pam RuBert, Christie Snelson, so you may see some of those artists working too.
Outside we have a big open air gallery with sculptures from the recent Sculpture X-Games and the MSU Art + Design murals. It's a great way to spend a summer Saturday afternoon!