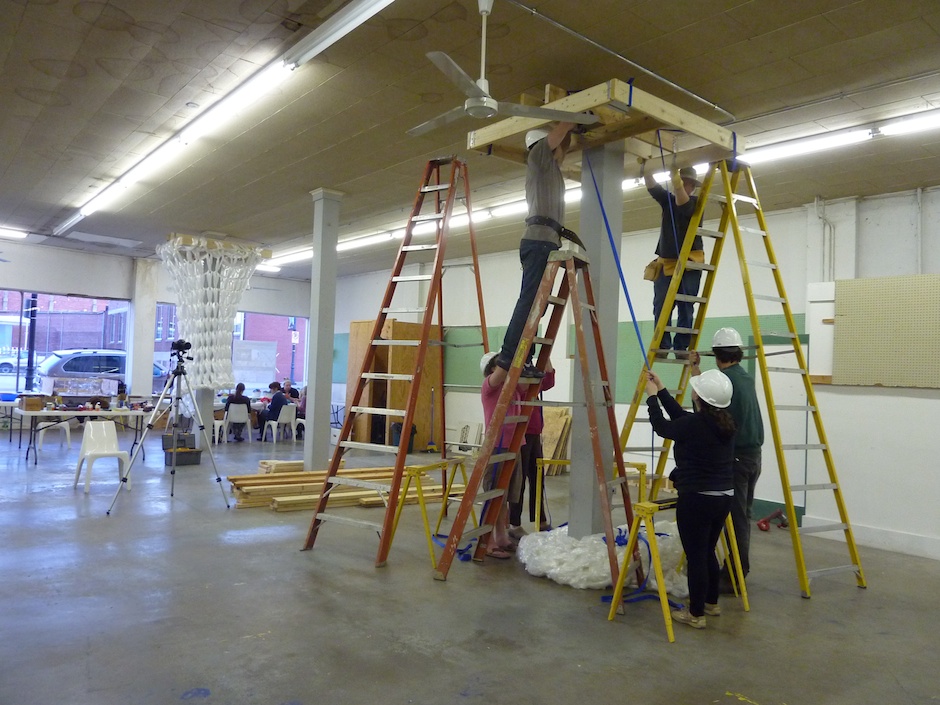 Art of Space has been working every weekend to create a gigantic installation inside the ideaXfactory for the opening night of the interactive creation on the December 7th First Friday Art Walk. The second big work weekend of Knitting Space focused on building and installing the upper frames that will support the knitted webs.
Next community work day will be Saturday 11/24/12 from 10am – 6pm.
Stop by the ideaXfactory, 351 N. Boonville on the corner of Boonville and Mill St. to help build this project!