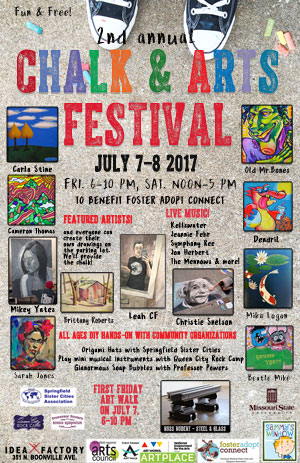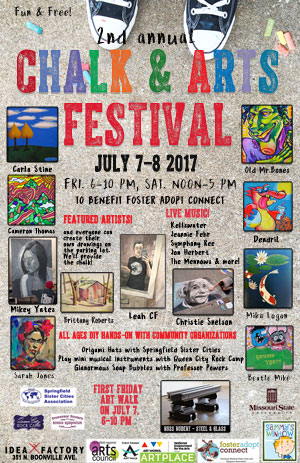 Join the fun as artists create temporary original art masterpieces in chalk on the sidewalks of ideaXfactory and the Brick City parking lot! It starts during First Friday Art Walk, July 7 from 6-10 PM and continues on Satuday, July 8 from noon- 5 PM.
Talented artists  will be drawing live in a broad range of styles – from abstract, portrait and landscape to cartoon and fastasy. And everyone can join in drawing on the parking lot – we'll provide the chalk!
All-ages DIY hands-on activities on the lawn of ideaXfactory with community organizations and live music by local bands and songwriters will rock the event.
This event is to benefit Foster Adopt Connect of SW MO. More details coming soon.
SaveSave