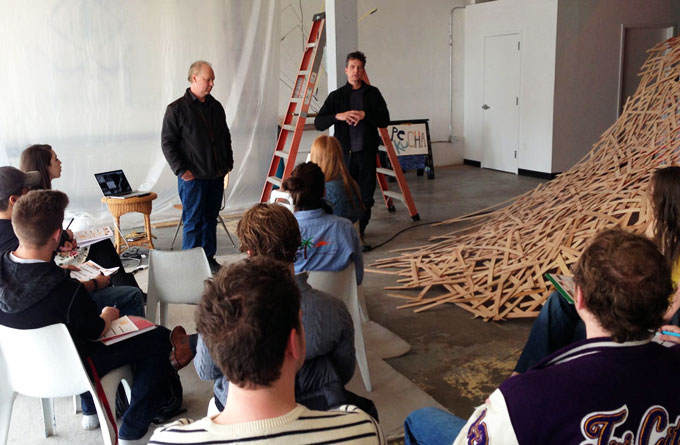 In a collaborative partnership beginning in March, the Cultural Policy Class from Drury University Arts Administration Program completed cultural impact assessments of perceived artistic, environmental, economic and social value of two projects of the ideaXfactory — The Beaux Arts Ball and the Morning Song / Evening Song sound installation.
Cultural impact assessments for the ideaXfactory were assigned to upper-level undergraduate students by Leah Hamilton, the Drury University Director of Arts Administration. Using criteria based on the ixia public art think tank and OPENsource Evaluation Toolkit (Birmingham, UK), the class met with ideaXfactory to identify prioritized values. Students were asked to select indicators to measure both quantitative and qualitative data and encouraged to be creative in their methods of interacting with participants and audience members to collect data.
The students' assessments and presentations were creative and professional. Following assessments, both student teams suggested potential partnerships, future improvements, and positive elements to build upon based on their observations. We were surprised by some of the data collected, and especially pleased to see that out of 63 people surveyed, 94% said they would return for another event at the ideaXfactory, 6% said maybe, and zero said no.
Also that for the Beaux Arts Ball which had been moved to the ideaXfactory in hope of reviving the annual event, out of 30 people surveyed, 48% were new to the event, and 52% said they felt the event was a lot better than the previous year.
Team HufflePuff assessed The Beaux Arts Ball and Charity Art Auction. Aesthetic enjoyment, community development, marketing and place identity ranked high on the value matrix. Data collection methods included personal surveys, photographic records, counting bidding sheets, outside car traffic count, and a mood box (see below.)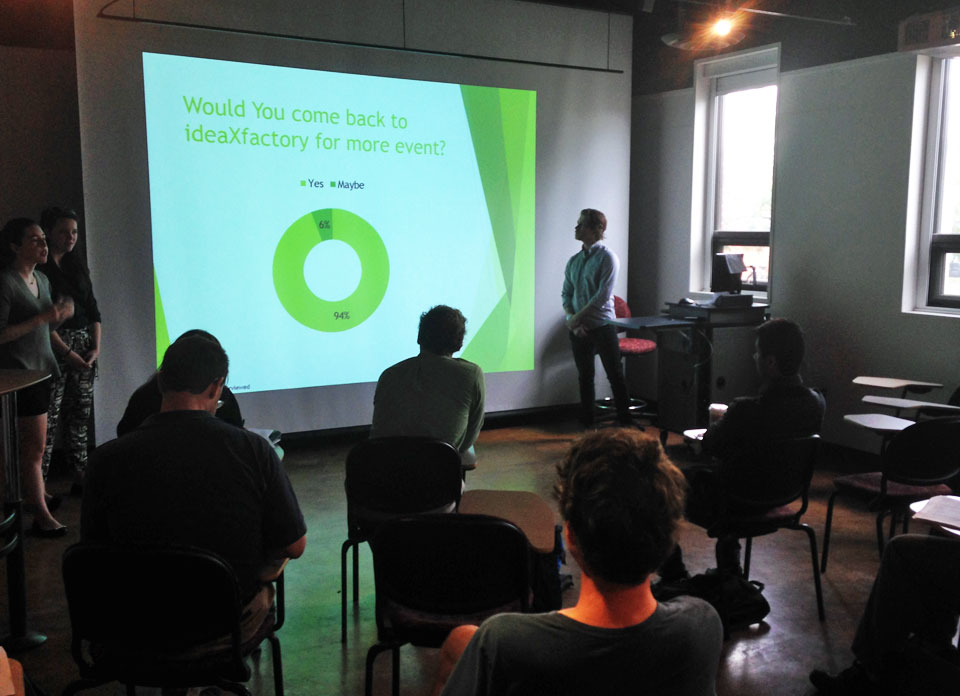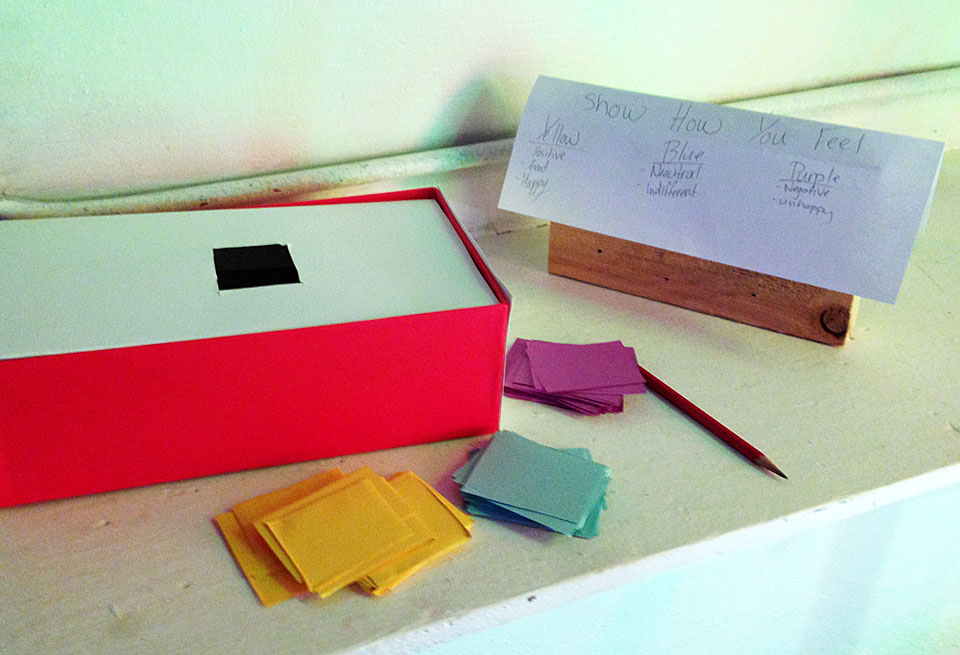 Team Four Star selected Morning Song / Evening Song sound installation for their assessment. Community development, social activation, and aesthetic enjoyment ranked high on their value matrix. Their data collection process included personal surveys, photographic records, and website statistics analysis.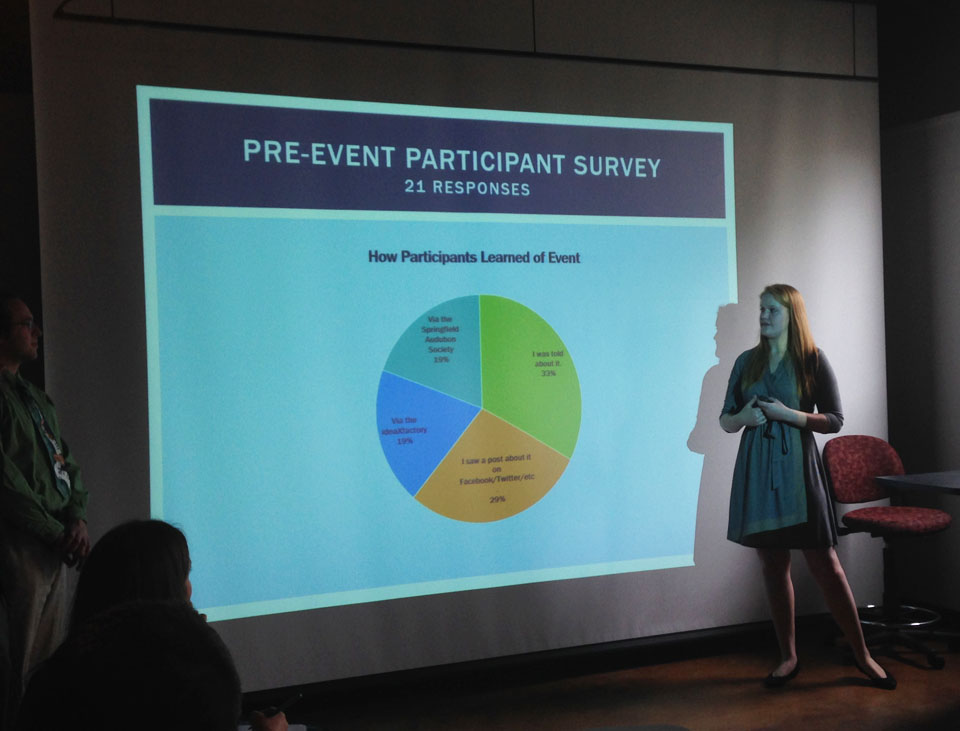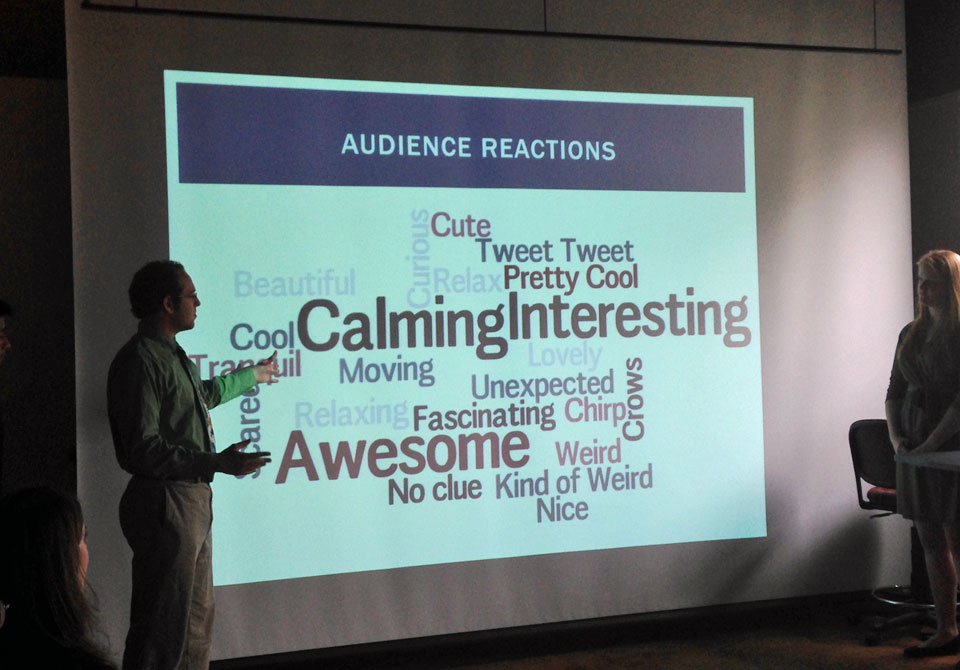 For the full presentation graphics of each assessment, click on the project link below: