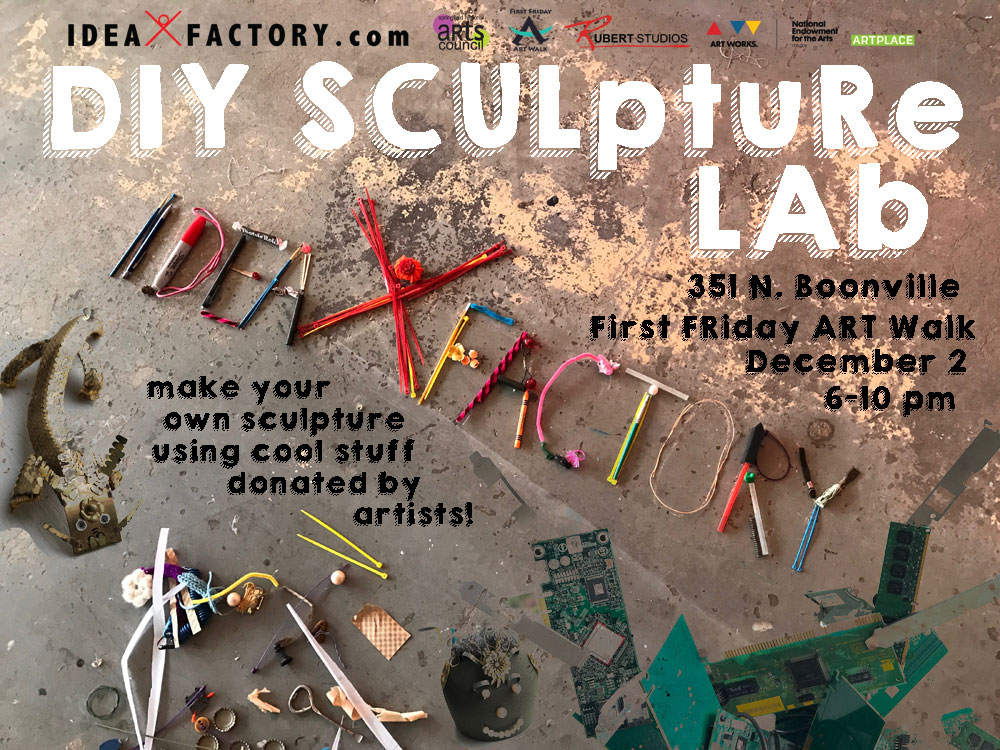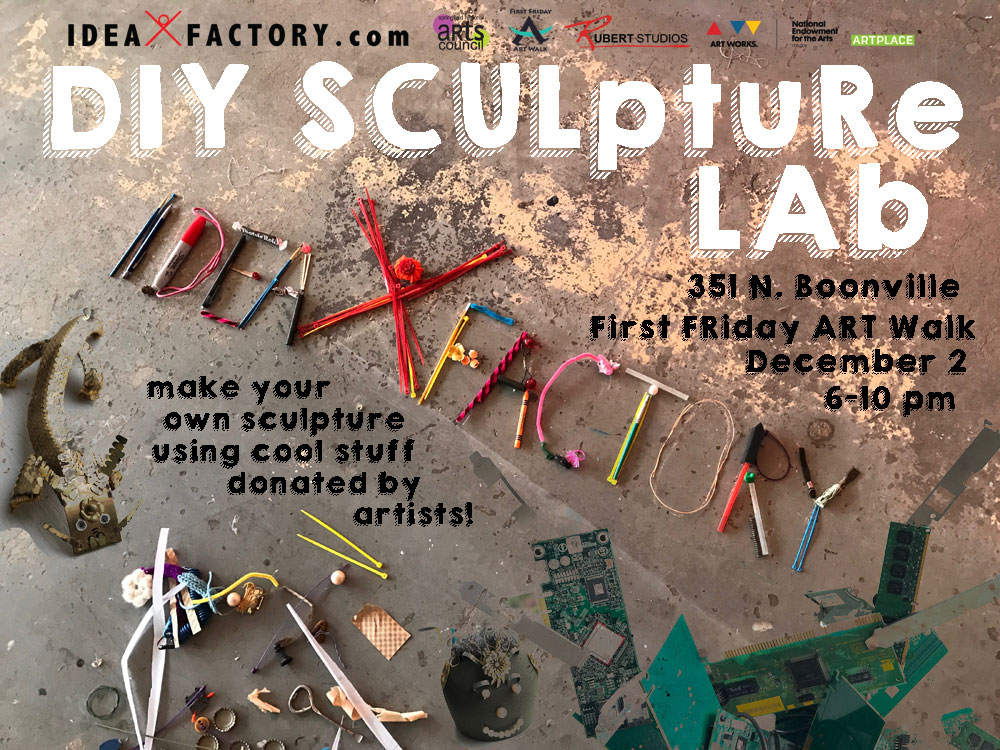 Get in touch with your creative side at First Friday DIY Sculpture Lab!
Everyone is invited to get creative and have some fun making your own sculpture using cool stuff donated by artists.
During First Friday Art Walk on December 2, 6-10 p.m., ideaXfactory will have the front gallery full of foam, plastic, metal, wood, sticks, fabric, sticks, cardboard and lots of curious and interesting materials to put together into anything you can imagine.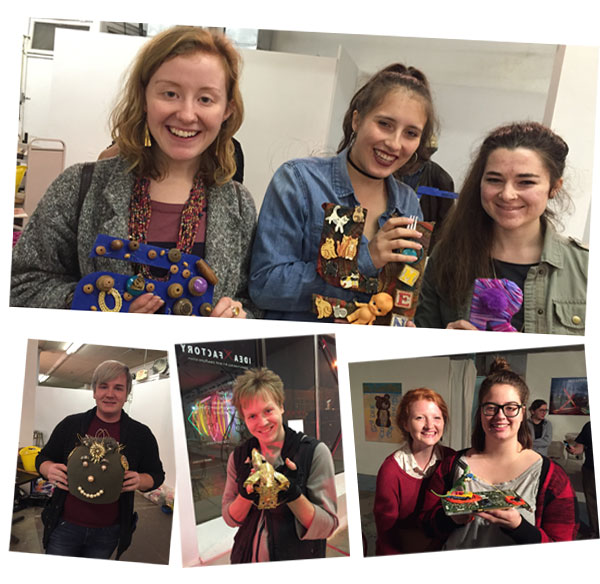 Hand tools, glue guns, paints and markers will be avaible to help you on your way. You can start from scratch, or bring a project you'd like to embellish or complete. You'll also see a display of great stuff in our window exhibit that was created by visitors at our last November Art Walk.
Thanks to artists Christine Kreamer-Schilling, Hing Wah Hatch, Carla Stine, Pam and Russ RuBert, Shauna LeAnn Smith, Rick Briggenhorst, Sarah Jones, Cathy Russell, Larry Askren, Scott Sauer and many others for donating cool stuff! As always, the First Friday Art Walk event is free and family friendly.