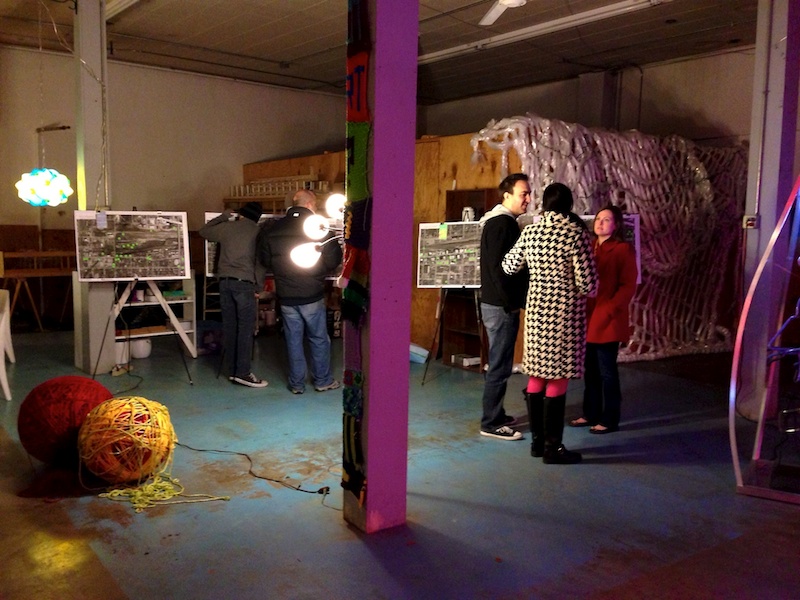 For the February First Friday Art Walk, the city district maps from Tuesday eveing's Public Art – Scultpure Walk Forum at the Springfield Art Museum were relocated to the ideaXfactory, and people visiting put some new stars on the "Places We Wish There Was Public Art" maps.
We gave out information to visiting artists who are interested in submitting proposals for installation work, and met a few artists who have recently relocated or returned to Springfield.
It's always intesting to get a perspective from visitors, newcomers and returnees on the state of the arts in Springfield. Also hear a rumor about a two-story Swiss cheese sculpture that outdoors somewhere in Springfield in the 1960's. Does anyone else remember that?