Drawing Marathon was a month-long artist residency by Shane Savage-Rumbaugh at the ideaXfactory that engaged an entire community. Through June and July 2014, Savage-Rumbaugh worked on polyptych drawings of the interior gallery and exterior Boonville streetscape with an open-door policy, inviting visitors inside to pose for sections of the drawings and make digital voice recording about themselves.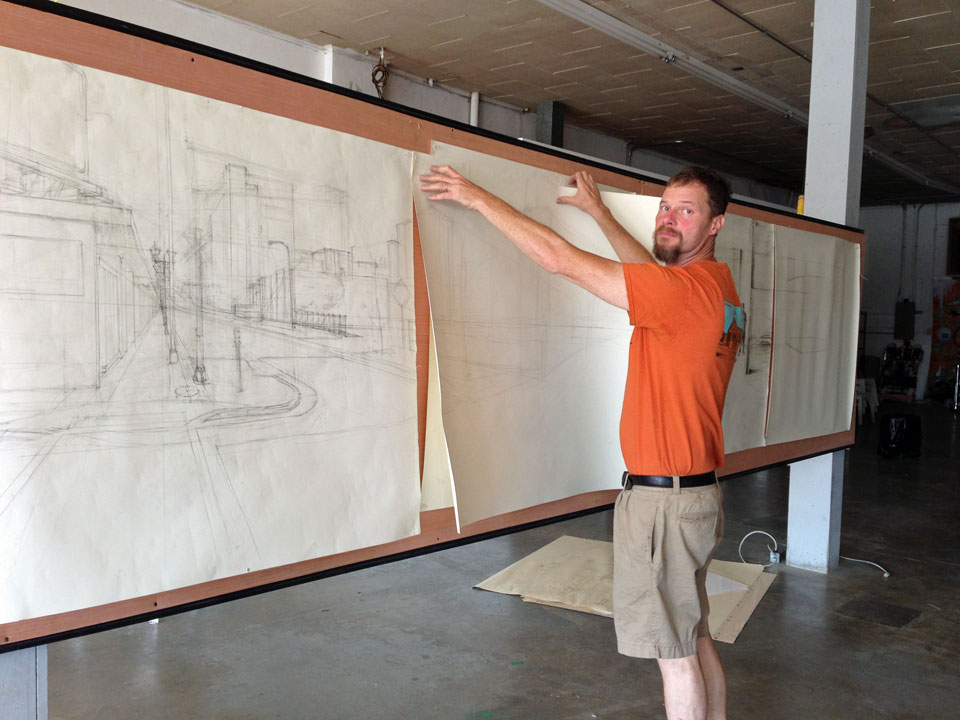 Savage-Rumbaugh hosted class visits from Missouri State University and Ozarks Technical Community College and made studio visits to Drury University's masters program at the Summer Institute for Visual Arts.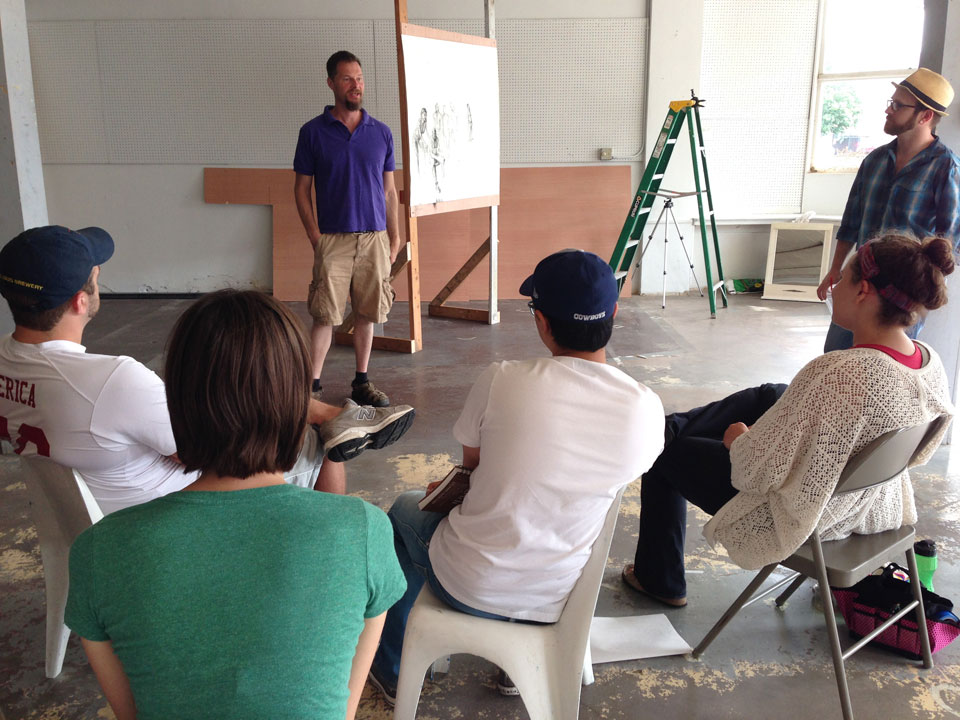 Community involvement peaked during the Drawing Marathon weekend all ages were invited to draw with materials provided by the Springfield Regional Arts Council and RuBert Studios on temporary walls installed inside the ideaXfactory. Improvisational jazz music by Jin J X-Shabazz added ambiance and Suminagashi Japanese ink marbling demonstrations by Savage-Rumbaugh were a special attraction.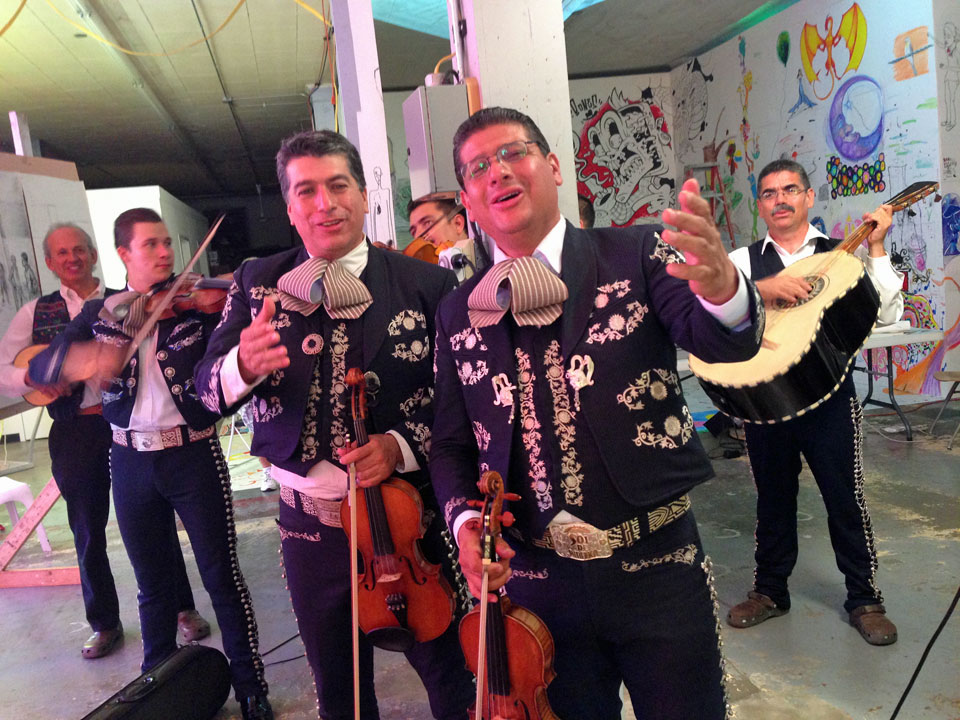 During the following First Friday Art Walk, the installation drawings continued to evolve, resulting in over 85 people working to activate over 135 distinct focal areas in the gallery. Local KOLR10 & Ozarks Local News TV personality Tom Trtan recorded an on-site interview and suminagashi demonstration for his television talk show.
IdeaXfactory director Russ RuBert displayed a stop-motion animation of the installation of the gallery drawing walls and Savage-Rumbaugh's panoramic drawing of Boonville Avenue and historic silos as it developed under the rolling clouds of the Ozarks skyline. A band visiting from Tlaquepaque, Mexico hosted by Springfield Sister Cities topped off the evening with an impromptu mariachi concert.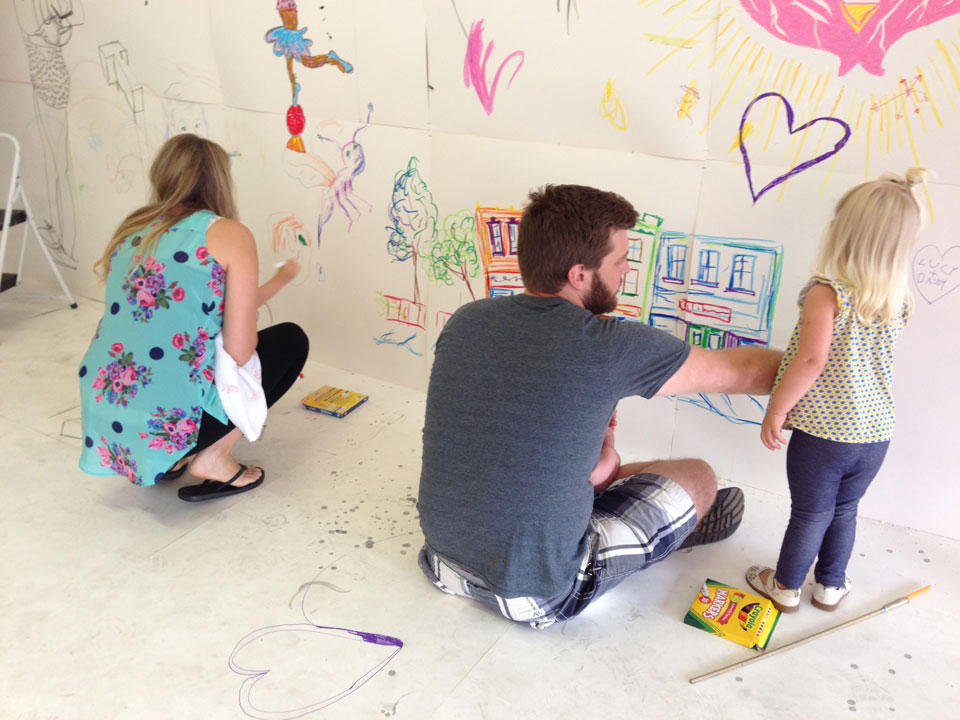 Savage-Rumbaugh's residency had a profound effect on the downtown Springfield community and regional arts, involving local students, teachers, artists, business owners, and transient street people in aspects of drawing theory, self-expression, idea eXploration and public involvement and could be an exciting model for other creative placemaking and community-building programs.
To see more photos from Drawing Marathon, visit our Facebook photo album here.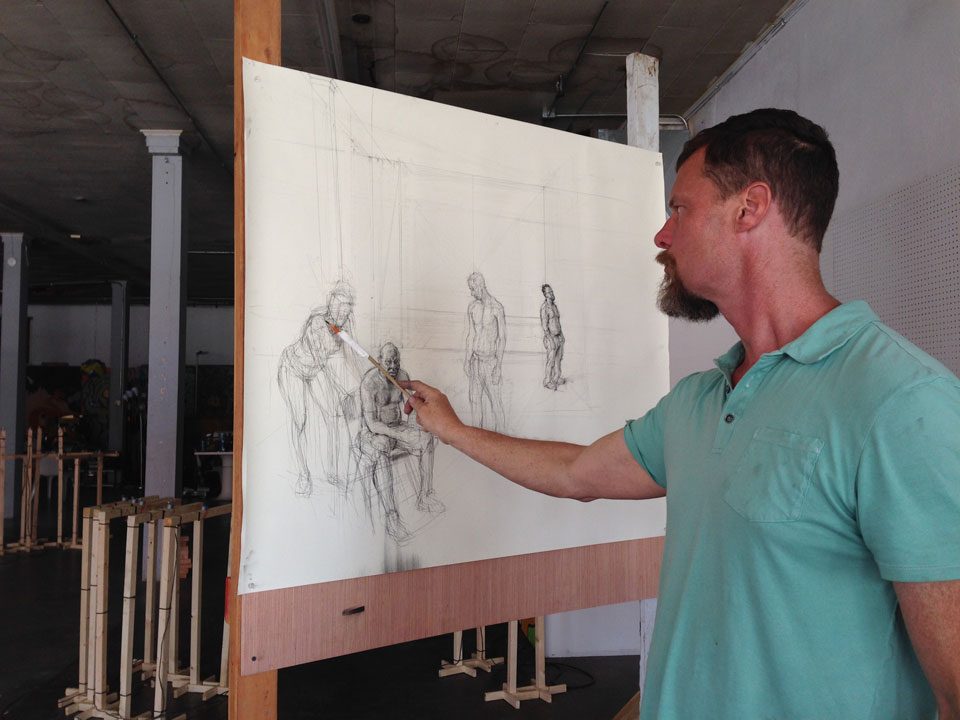 About the Artist
Shane Savage-Rumbaugh was born in Springfield, received his B.F.A. from School of the Art Institute of Chicago and his M.F.A. in painting from Cornell University. He is currently Assistant Professor at Stonehill College in Massachusetts. At Stonehill, Shane organized "Get Your Draw On" drawing marathon inspired by recent events at NYC School of Visual Arts. In 2014 he was awarded the Massachusetts Cultural Council Individual Artists Grant and Award in the discipline of Drawing.
About the Project
Drawing Marathon was funded in part with a grant from ArtPlace America and RuBert Studios. ideaXfactory is a collaborative partnership of the City of Springfield and the Springfield Regional Arts Council.