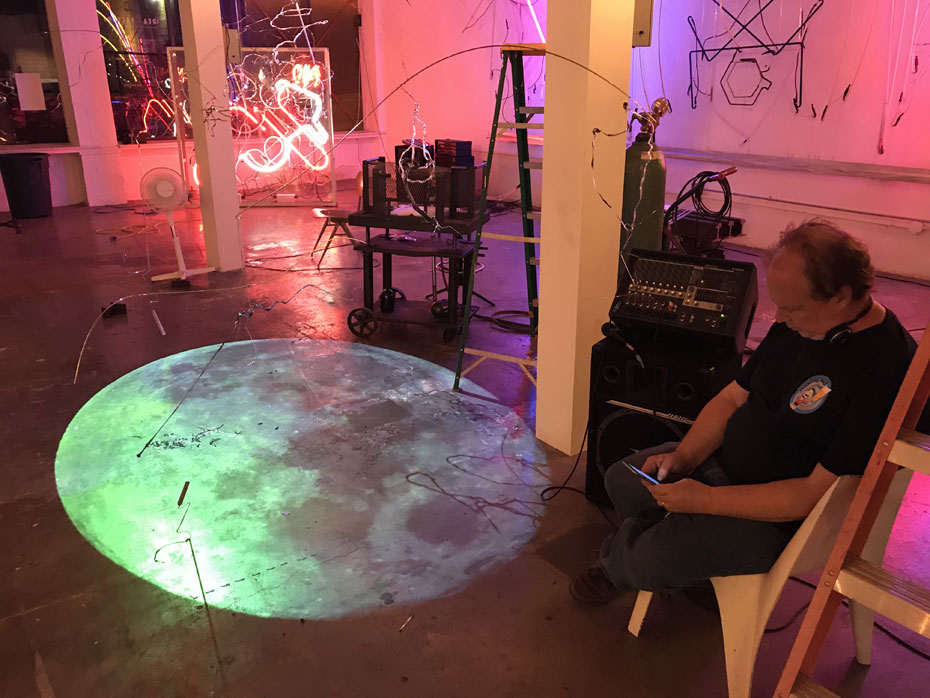 Kinetic mobiles of exquisitely twisted glass spinning in lunar projections. Salvaged railroad steel reconstructed into sculptures that also function as benches. Colorful flashing neon art combined with a motion-sensitive Jacob's Ladder.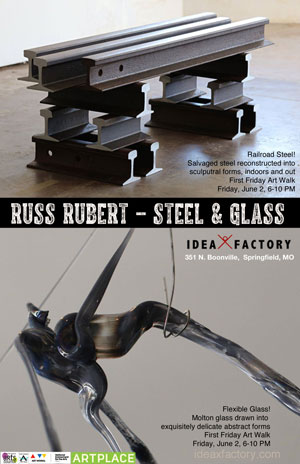 It's a complex and mezmerizing environment installation! Don't miss Russ RuBert's exhibition tonight at ideaXfactory, 351 N. Boonville Ave. during First Friday Art Walk, June 2 from 6 to 10 p.m.
Art Zone Hands-on
Art Zone will be on the outdoor stage during tonight's Art Walk leading a free DIY event! Make your own abstract art paper weights with Cathy Russell and Laura Rush.
Free Art Walk Shuttle from the Springfield Art Museum
The Springfield Art Museum is offering a free shuttle from the museum parking lot to Downtown Springfield during the First Friday Art Walk in June. Check out the Watercolor USA opening and then catch a ride to a stop on Boonville Street, right across from the ideaXfactory!
SaveSave